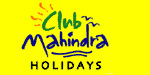 Club Mahindra - Holiday & Travel Franchise
Member holiday & travel opportunity.
Finance requirements

Franchise Fee: 50000
Liquid Capital: 40000
Total Investment: 75000
Minimum Investment: $2,000
Profile


About Us
The Club Mahindra Franchise

. is a part of the US$ 6 Billion Mahindra group. Our flagship brand Club Mahindra is India's No. 1 holiday brand, and the largest vacation ownership brand outside the US.

Club Mahindra has witnessed an annual growth rate of 48% over the last 4 years. Our franchisee partners have contributed significantly to this. We are happy to state that 70% of our franchisees have been with us for over 3 years and their business and prosperity has grown with the brand.

Today, we have 17 branches with over 100 authorised franchisees across the country!
We are committed to maintain the highest standards of business performance and invite you to join us as partners in this journey.
Our Mission


Good Living. Happy Families.
 


Our Vision


We will be Asia's No.1 Company in Holidays & Leisure Services for the Urban Family.

We will achieve this through customer centric practices that ensure Service Excellence, Innovation & Employee Pride.

We will create wealth for the Stakeholders and be a Responsible Corporate Citizen.
 
Domain Expertise
Over the last decade, MHRIL have established themselves as market leaders in the family holidays business. The company have followed a two pronged strategy – rapidly increasing its bouquet of resorts to provide more variety in holidaying options and enhancing its service levels to its members to provide delight at every point of interaction.
All MHRIL resorts are totally geared to cater to a variety of holiday needs and experiences in all areas of operation, from housekeeping to food & beverage to holiday activities. Creating and managing the holiday experience is a core strength.
MHRIL has made significant investments in 'state of the art' IT systems to streamline their operations and processes towards smooth, quick and efficient management of its substantial member base. The implementation of a CRM system has been a powerful tool to track important member information and preferences, thus providing the ability to greatly enhance the total holiday experience.
About you
To be considered as an authorised franchisee of Mahindra Holidays & Resorts India Ltd, you should have…

A well located office with at least 300 sq.ft. space and basic infrastructure

A flair for managing a Direct Sales team

Experience in handling high net worth individuals, lifestyle and travel/holiday products

People dealing with Insurance, Personal Loans and Credit Cards may also apply.
The Benefits...
Robust growth prospects

Excellent marketing and sales support

High return on investment
 If you'd like to know more, please contact us by filling in the form below.